ESG Improvers
An alpha-enhancing factor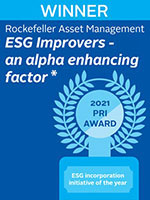 The following content is intended for Institutional Investors and Financial Professionals only
"We believe that investors will increasingly differentiate between ESG Leaders and Improvers – firms showing the greatest improvement in their ESG footprint – and the latter offers a greater potential for generating uncorrelated alpha over the long term."
Casey C. Clark, CFA, Global Head of ESG Investments and Portfolio Manager, Rockefeller Asset Management
ESG Improvers are Tomorrow's Leaders
The market overemphasizes ESG Leaders while undervaluing Improvers, those companies showing improvement in their ESG footprint.
Improving ESG practices have the potential to increase brand value, enhance customer and employee loyalty, reduce cost, and create long-term competitive advantages.
Improvers provide another lens into management quality, a key attribute of future business success.
Active engagement accelerates ESG improvement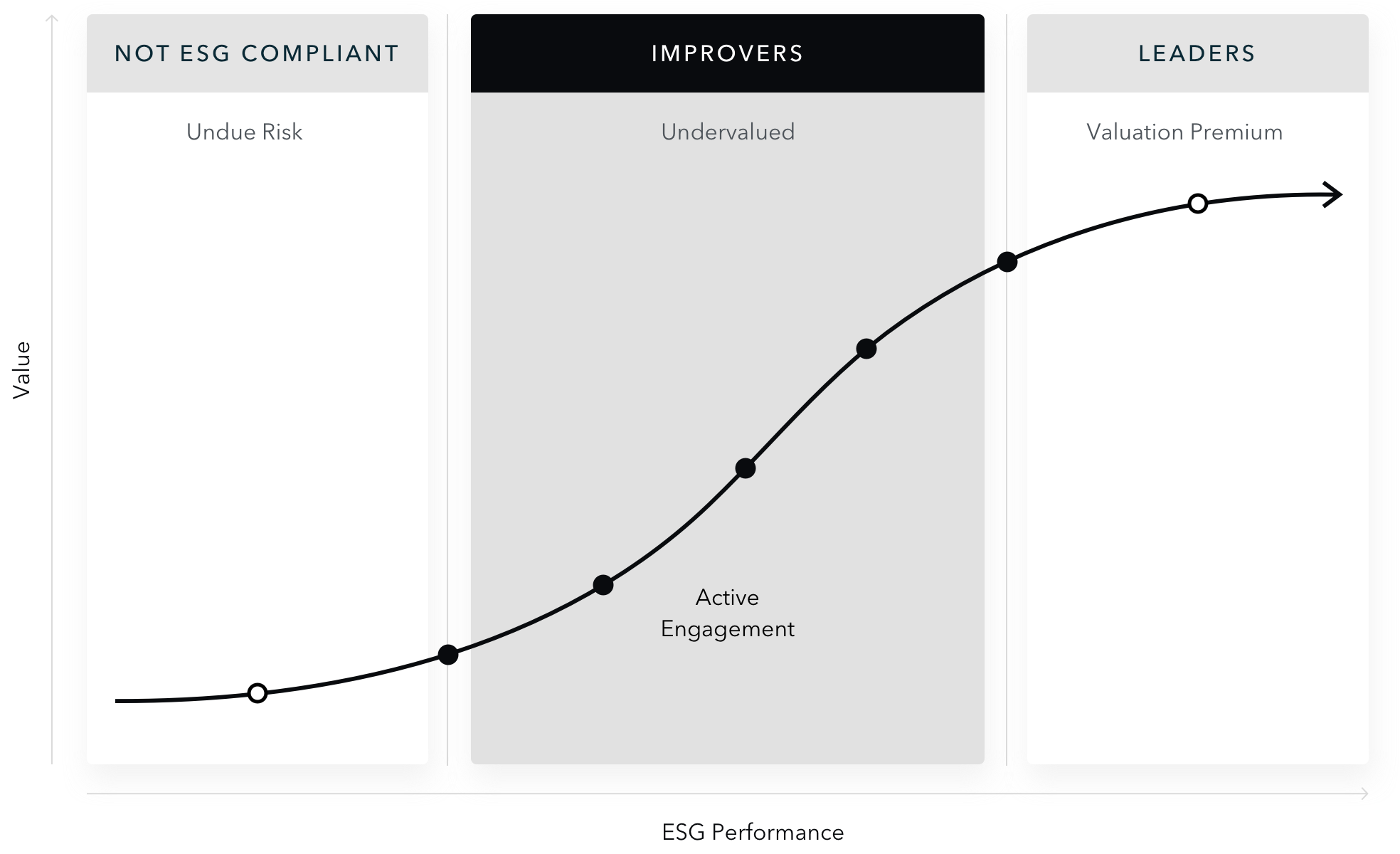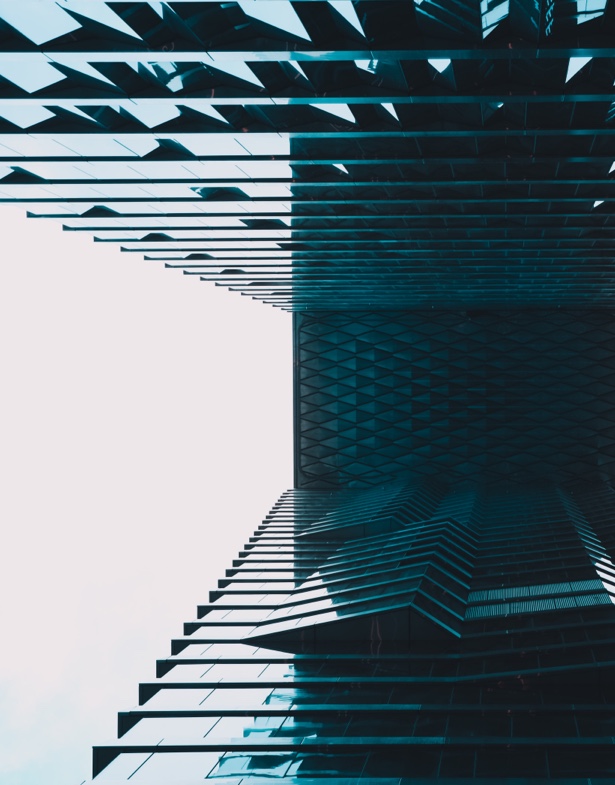 Introducing:
Rockefeller ESG Improvers Score (REIS)
A backtested, hypothetical portfolio of top-quintile ESG Improvers outperformed bottom-quintile ESG "Decliners" by 3.8% annualized. The signal is monotonic, in that outperformance grew with each quintile.
An optimized hypothetical ESG Improvers portfolio, which seeks to isolate pure ESG improvement while controlling for sector and factor biases, generated 0.5% annualized excess returns with 1.3% tracking error relative to the Bloomberg US 3000 Index.
The ESG Improvers factor enhanced returns when integrated with traditional factors over the backtest period. A hypothetical multifactor ESG Improvers + Quality + Low Volatility portfolio outperformed a two-factor Quality and Low Volatility portfolio by 0.45% annualized.
Rockefeller's ESG Improvers Score
Top Quintile Firms Outperform

Improvers Investing Across Rockefeller Asset Management Strategies
We believe that the Rockefeller ESG Improvers Score™ (REIS) has wide-reaching applications across our investment platform
Active Equity
We have long used materiality and ESG Improvers concepts alongside our fundamental, long-only actively managed research process. The REIS has the potential to supplement our bottom-up process and contribute to idea generation by sourcing investment candidates from top quintile improvers.
Long-Short Equity
Our Long-Short team sources potential short ideas from bottom quintile decliners.
Multi-Factor Passive Indices
Blending REIS with traditional investment factors for low-cost, passive multi-factor indices, including the Bloomberg Rockefeller Multi-factor ESG Improvers Index (BRAMUT).
We offer distinctive active equity and fixed income strategies across fundamental, systematic, and thematic approaches that seek outperformance over multiple market cycles, driven by a disciplined investment process and a highly collaborative team culture. Many of these investment strategies employ ESG Improvers concepts alongside our fundamental research process.
Global
U.S.
Non-U.S.
U.S. Small Cap
U.S. SMID Cap
Bloomberg Rockefeller Multi-Factor
ESG Improvers Index
Climate Solutions
Ocean Engagement