IMPORTANT LEGAL INFORMATION
PLEASE READ THE ENTIRE TERMS OF USE CAREFULLY BEFORE YOU USE THIS WEBSITE. IF YOU DO NOT AGREE TO THESE TERMS OF USE, DO NOT ACCESS THIS WEBSITE, OR ANY OF ITS PAGES. BY USING THIS WEBSITE, AND WHETHER OR NOT YOU ACTUALLY READ THESE TERMS OF USE, YOU ARE DEEMED TO HAVE ACCEPTED THEM AND AGREE TO BE BOUND BY THESE TERMS. CERTAIN SECTIONS OF OR PAGES ON THIS WEBSITE MAY CONTAIN SEPARATE TERMS AND CONDITIONS, WHICH ARE IN ADDITION TO THESE TERMS OF USE. YOU SHOULD READ THOSE ADDITIONAL TERMS AND CONDITIONS CAREFULLY. BY ACCESSING THOSE SECTIONS OR PAGES, YOU AGREE TO BE BOUND BY THOSE ADDITIONAL TERMS AND CONDITIONS. WE MAY MODIFY OUR TERMS OF USE AT ANY TIME AND WITHOUT NOTICE. OUR FAILURE TO EXERCISE OR ENFORCE ANY RIGHT OR PROVISION OF THESE TERMS OF USE WILL NOT CONSTITUTE A WAIVER OF SUCH RIGHT OR PROVISION. AS USED HEREIN, ROCKEFELLER CAPITAL MANAGEMENT MEANS ROCKEFELLER CAPITAL MANAGEMENT L.P, AND ITS AFFILIATES ("ROCKEFELLER").
You are strictly prohibited from unauthorized use of our systems or this Website, including but not limited to unauthorized entry into our systems, misuse of passwords, or misuse of any information posted on this Website.
You may not attempt to gain unauthorized access to any Rockefeller Capital Management site or service, computer systems or networks connect to any Rockefeller Capital Management website or service, through hacking, password mining or any other means. Use of this Website may be monitored, tracked and recorded. Anyone using this Website expressly consents to such monitoring, tracking and recording. You are responsible for being familiar with the current version of the Terms of Use posted on the Website during each session.
You may use this Website only in compliance with these Terms and all applicable local, state, national and international laws, rules and regulations.
Disclaimer of Warranty and Limitation of Liability
The information, products and services on this web site are provided on an "AS IS," "WHERE IS" and "WHERE AVAILABLE" basis. Rockefeller Capital Management does not warrant the information or services provided herein or your use of this web site generally, whether express or implied, for any particular purpose and expressly disclaims any implied warranties, including but not limited to, warranties of title, non-infringement, merchantability or fitness for a particular purpose. Rockefeller will not be responsible for any loss or damage that could result from interception by third parties of any information or services made available to you via this web site. Although the information provided to you on this web site is obtained or compiled from sources we believe to be reliable, Rockefeller Capital Management cannot and does not guarantee the accuracy, validity, timeliness or completeness of any information or data made available to you for any particular purpose. Neither Rockefeller Capital Management, nor any of its affiliates, directors, officers or employees, nor any third party vendor, will be liable or have any responsibility of any kind for any loss or damage that you incur in the event of any failure or interruption of this web site, or resulting from the act or omission of any other party involved in making this web site, the data contained herein or the products or services offered on this web site available to you, or from any other cause relating to your access to, inability to access, or use of the web site or these materials, whether or not the circumstances giving rise to such cause may have been within the control of Rockefeller or of any vendor providing software or services. In no event will Rockefeller or any such parties be liable to you, whether in contract or tort, for any direct, special, indirect consequential or incidental damages or any other damages of any kind even if Rockefeller Capital Management or any other such party has been advised of the possibility thereof. This limitation on liability includes, but is not limited to, the transmission of any viruses which may infect a user's equipment, failure of mechanical or electronic equipment or communication lines, telephone or other interconnect problems (e.g., you cannot access your internet service provider), unauthorized access, theft, operator errors, strikes or other labor problems or any force majeure.
Rockefeller Capital Management cannot and does not guarantee continuous, uninterrupted or secure access to the web site.
Use of this Website is Limited to Residents of the United States; New York Law Governs
The information provided on this Website is not intended for distribution to, or use by any person or entity not resident in the United States, or in any jurisdiction where such distribution or use would be contrary to law or regulation or which would subject Rockefeller Capital Management or any affiliate to any registration requirement within such jurisdiction or country. This Website is operated by Rockefeller Capital Management from its offices in the United States, and the information on this Website may not be appropriate or available for use in or from jurisdictions outside the United States. Those who choose to access this Website from other locations do so on their own initiative and are responsible for compliance with applicable local laws. Rockefeller Capital Management makes no warranties that materials on this Website are appropriate for use in countries other than the United States. You may not use or export the materials on this Website in violation of U.S. export laws and regulations.
These Terms of Use, and any issues relating to the information available on this Website, are to be governed exclusively by the laws of the State of New York, excluding the application of its conflicts of law rules, and the federal laws of the United States, to the extent applicable. The use of this Website constitutes your irrevocable agreement that the federal and state courts located in New York, New York have the sole and exclusive jurisdiction over any dispute relating to this Website and the information contained in it.
Material to be Reviewed in its Entirety; Severability
All materials on this Website are meant to be reviewed in their entirety, including any footnotes, legal disclaimers, restrictions, disclosures, or hedge clauses, they apply to any partial document or material in the same manner as they do to the whole, and they will be deemed incorporated in the portion of any material or document that you consult or download. If any provision of these Terms of Use is deemed unlawful, void, or for any reason unenforceable, then that provision will be deemed severable from these terms and will not affect the validity and enforceability of the remaining provisions.
No Investment, Legal or Tax Advice; No Solicitation or Offer
This Website and its content are for informational purposes only. Neither the information nor any opinion contained on this Website constitutes legal, tax or investment advice, or a solicitation or an offer to sell any securities or other financial instruments, or to provide any investment advice or service. Rockefeller Capital Management is not using this Website to provide legal, tax, investment or other advice, and no information or material on this Website may be relied upon for the purpose of making or communicating investment or other decisions. Any decisions based on information contained in this Website are the sole responsibility of the user, and in exchange for using this Website, you agree to hold Rockefeller Capital Management and its affiliates harmless from and against any claims for damages arising from any decisions that you may make based on such information.
Copyrights, Trademarks and Restrictions on the Use of Materials
You acknowledge and agree that this Website contains "Content" (including information, data, software, photographs, graphics, text, images, logos, icons, typefaces, audio and video material, and other material) that is protected by copyrights, trademarks, or other proprietary rights, and that these rights are valid and protected in all forms, media, and technologies existing now or later developed. The Content is the property of Rockefeller Capital Management and its affiliates, except as otherwise stated. The compilation (meaning the collection, arrangement, and assembly) of all content on the Website is the exclusive property of Rockefeller Capital Management and is protected by U.S. and international copyright and trademark laws. You may not copy, modify, remove, delete, augment, add to, publish, transmit, participate in the transfer, license or sale of, create derivative works from, or in any way exploit any of the content, in whole or in part, except as specifically permitted herein. If no specific restrictions are displayed, you may make one copy of select portions of the Content, provided that (1) the copy is made only for your personal information and non-commercial use, (2) you do not alter or modify the Content in any way, and (3) you maintain any notices contained in the Content, such as all copyright notices, trademark legends, or other proprietary rights notices. Except as provided in the preceding sentence or as permitted by the fair use privilege under U.S. copyright laws, you may not upload, post, reproduce, perform, or distribute any Content in any way without obtaining the express permission of Rockefeller Capital Management.
No Warranty and Limitation on Liability; Communications Are Not Confidential
The information and materials contained on this Website are provided "AS IS" and Rockefeller Capital Management does not warrant the accuracy, adequacy, or completeness of any such information or materials, and expressly disclaims liability for errors or omissions in such information and materials. The information and materials on this
Website may contain typographical errors or inaccuracies. Any dated information is published as of its date only, and we do not undertake any obligation or responsibility to update or amend any such information. No warranty of any kind, implied, express or statutory, including but not limited to the warranties of non-infringement of third party rights, title, merchantability, fitness for a particular purpose and freedom from computer virus, is given in conjunction with the information and materials.
Rockefeller Capital Management does not warrant that use of the Website will be uninterrupted or error-free. Users are responsible for taking all precautions necessary to ensure that any information and materials they may obtain from or through this Website is free of viruses and other disabling contamination. Information submitted to this Website should be considered neither secure nor confidential. Rockefeller Capital Management makes no representation whatsoever concerning the security or confidentiality of such information and specifically makes no representation that any information submitted through this Website will be received by Rockefeller Capital
Management.
IN NO EVENT WILL ROCKEFELLER CAPITAL MANAGEMENT NOR ANY OF ITS AFFILIATES BE LIABLE FOR ANY DAMAGES, INCLUDING WITHOUT LIMITATION, DIRECT OR INDIRECT, SPECIAL, INCIDENTAL, PUNITIVE OR CONSEQUENTIAL DAMAGES, LOSSES, OR EXPENSES ARISING IN CONNECTION WITH THIS WEBSITE OR ITS USE, OR THE INABILITY TO USE, BY ANY PARTY, OR IN CONNECTION WITH ANY FAILURE OF PERFORMANCE,ERROR, OMISSION, INTERRUPTION, DEFECT, DELAY IN OPERATION OR TRANSMISSION, COMPUTER VIRUS OR LINE OR SYSTEM FAILURE, EVEN IF ROCKEFELLER CAPITAL MANAGEMENT OR ITS AFFILIATES AND REPRESENTATIVES, ARE ADVISED OF THE POSSIBILITY OF SUCH DAMAGES, LOSSES OR EXPENSES.
Use of Links
Use of any links contained on this Website is at your own risk. The content to any independent third party site to may not have not been developed, checked for accuracy or otherwise reviewed by Rockefeller Capital Management, which makes no warranties, either express or implied, or representations as to, and shall have no liability for, any third-party website or content, including without limitation, the accuracy, subject matter, quality or timeliness of any electronic content. Links to unaffiliated websites do not imply any endorsement of or responsibility for the opinions, ideas, products, information, or services offered at such sites, or any representation regarding the content at such sites and we expressly disclaim any such endorsement or representation. In addition, third party websites may have a privacy policy or security practices different from this Website so it is important to read the policies of those sites before sharing your personal information. You hereby waive any claim you might have against Rockefeller Capital Management and its affiliates with respect to such other websites.
Website Security and Restrictions on Use
As a condition to your use of this Website, you agree that you will not, and you will not take any action intended to: (i) access data that is not intended for you; (ii) invade the privacy of, obtain the identity of, or obtain any personal information about any other user of this Website; (iii) probe, scan or test the vulnerability of this Website or Rockefeller Capital Management's network or breach security or authentication measures; (iv) attempt to interfere with service to any user, host, or network or otherwise attempt to disrupt Rockefeller Capital Management's business; or (v) send unsolicited mail, including promotions and/or advertising of products and services. Unauthorized use of the Website, including but not limited to unauthorized entry into Rockefeller Capital Management's systems, misuse of passwords, or misuse of any information posted to a Website, is strictly prohibited. Portions of the Website are designated for password access only. In these instances, if you do not have an authorized password, no access is permitted.
Confidentiality and Password Security
Certain parts of this Website may be protected by passwords or require a login. You are responsible for maintaining the confidentiality of any user names, passwords, security questions and answers. All information available through the privileged area of the site is confidential. This includes all investment information and results, offering materials and regulatory notices, financial statements, and other information provided through this part of the Website. You will use your best efforts to keep this information strictly confidential. You will not disclose this information to any unauthorized person or use it for any unauthorized purpose.
Communications Are Not Confidential
Information submitted to this Website should not be considered secure or confidential, and Rockefeller Capital Management makes no representations whatsoever concerning the security of confidentiality of such information and specifically makes no representation that any information submitted through this Website will be received by Rockefeller Capital Management. If you are a client, please send any electronic communications directly to your Client Advisor.
Routing and Execution Disclosures Made Pursuant to Rules 605 and 606 of SEC Regulation NMS
Rule 605 requires "market centers" that trade National Market System securities to make available standardized, monthly reports containing statistical information about "covered order" executions. Rule 605 is intended to promote transparency and competition in order execution quality, particularly with respect to execution price and speed. The rule requires, among other things, that the reports be prepared in an electronic format available for downloading from an Internet website that is free and readily accessible to the public.
The Rule 605 statistics for Rockefeller Financial LLC, a registered broker-dealer and member FINRA, SIPC, are available for public review by clicking here.
These Reports include information about each market center's quality of executions on a stock-by-stock basis, including how market orders of various sizes are executed relative to the public quotes. In addition, any particular market center's statistics will encompass varying types of orders routed by different broker-dealers on behalf of customers with a wide range of objectives. Accordingly, the statistical information required by Rule 605 alone does not create a reliable basis to address whether any particular broker-dealer obtained the most favorable terms under the circumstances for customer orders.
Rule 606 of SEC Regulation NMS requires broker-dealers receiving non-directed client orders to publicly disclose, on a quarterly basis, the top execution venues to which such orders are routed for execution. Broker-dealers must disclose material aspects of the relationships they maintain with the identified execution venues. The Rule 606 statistics for Rockefeller Financial LLC is available for public review by clicking here.
Disclaimer. Rockefeller Financial LLC and its affiliates do not represent, warrant, or guarantee that the Reports are accurate. Rockefeller disclaims liability for any direct, indirect, punitive, special, consequential, or incidental damages related to the Reports or the use of the Reports. The information provided in the Reports may be impacted by market data system outages or errors, both internal and external, and it is dependent upon the integrity and accuracy of data provided by outside sources. Certain assumptions have been made in preparing the Reports, and changes to the assumptions may have a material impact on results. The Reports do not endorse or recommend any particular security or market participant.
This disclaimer applies to the Reports in their entirety, irrespective of whether the Reports are used or viewed in whole or in part, and may be reviewed at any time by accessing the "Disclaimer" posted on the web page where the Reports are made available.
Legal Entity Disclosure
Rockefeller Capital Management is the marketing name for Rockefeller Capital Management L.P. and its affiliates. Investment advisory and fiduciary activities are performed by the following affiliates of Rockefeller Capital Management: Rockefeller & Co. LLC, Rockefeller Trust Company, N.A. and The Rockefeller Trust Company (Delaware). Rockefeller Asset Management and Rockefeller Global Family Office are divisions of Rockefeller & Co. LLC. Rockefeller Financial LLC is dually registered as a broker dealer and registered investment adviser with the US Securities and Exchange Commission, Member FINRA and SIPC.
PRIVACY STATEMENT
Rockefeller Capital Management appreciates your visit to this web site and your interest in our services and products. Your privacy is important to us and we want you to feel comfortable visiting our site. We take care to protect your personal data collected, processed and used during visits to our website.
By accessing the Rockefeller Capital Management Website you agree to accept this Privacy Statement ("Statement").
If you do not agree to this Statement, do not proceed to further web pages of this website.
This Statement may be updated or modified from time to time without notice. We therefore ask you to review it on a regular basis. We have indicated when the Statement was last updated.
Purpose & Scope of this Statement
Rockefeller Capital Management and its affiliates (together, "Rockefeller Capital Management " or "our" or "we") are committed to safeguarding the personal information that we collect from individuals who access and use the Rockefeller Capital Management Website. Accordingly, we have developed this Statement to describe how and what type of data will be collected from users of the Rockefeller Capital Management Website and the purposes for which we may collect, share or disclose the data. Rockefeller Capital Management also outlines reasonable precautions which are taken to keep your data secure.
This Statement applies to any information obtained by Rockefeller Capital Management through your use of the Rockefeller Capital Management Website. It is not applicable to any Internet websites controlled by third parties not affiliated with Rockefeller Capital Management that the Rockefeller Capital Management Website may link to ("Third Party Sites"). Please review the privacy statements of Third Party Sites as Rockefeller Capital Management is not responsible for and has no influence on the content or the privacy practices of Third Party Sites.
The terms of this Statement are subject to any additional terms of disclaimers or other contractual terms you have entered into with Rockefeller Capital Management such as client privacy statements or notices, and any applicable mandatory laws and regulations.
Data Collection and Storage: How Do We Do it?
Rockefeller Capital Management uses tracking technology such as cookies or tags to gather information as outlined above to understand how visitors use our website.
Tracking technology helps us manage and improve the usability of this website; including, for example detecting and tracking any contact between your computer and us so that we may identify the most popular sections or site visits of our website.
In many cases, you can control tracking technologies using your browser. Please ensure that your browser setting reflects whether you wish to be warned about and/or accept tracking technologies (such as cookies) where possible. The specific capabilities of your browser and instructions on how to use them can usually be found in the manual or help file of your browser. Please note, however, that refusing, disabling or deactivating of tracking technologies may result in a reduced availability of the services provided by the Rockefeller Capital Management Website or parts of the website may no longer function correctly.
Disclosed or Shared Information Collected from the Rockefeller Capital Management Website
Rockefeller Capital Management may disclose your information to its affiliates, agents and third party providers to perform services for Rockefeller Capital Management and for the purposes stated above. Our affiliates, agents and third party providers who have access to personal data obtained through our website are also obligated to respect privacy.
We may also disclose your information to governmental agencies or entities, regulatory authorities, or other persons to comply with applicable laws, regulations, court order or official request. We may also be asked or required to provide your information for the purposes of any guidelines issued by regulatory or other authorities, or similar processes as either required or permitted by applicable law.
Safeguarding Your Information
Rockefeller Capital Management has implemented reasonable technical and organizational security measures to protect your personal data collected via our website against unauthorized access, misuse, loss or destruction.
Retention of Electronic Messages or E-Correspondence
All electronic messages sent to and from Rockefeller Capital Management are automatically retained in a distinct journaling system which preserves the e-mails as required by applicable law and regulation. We take all reasonable technical and organizational measures to protect these electronic messages. Rockefeller Capital Management may access and review these electronic messages or e-correspondence in line with applicable laws and regulations (e.g. court order, suspicion of criminal conduct, violation of regulatory obligations, material breach of employment contract). Access and review of your electronic messages are given to specific persons in defined functions (e.g. Legal, Compliance, Risk). Every step of the process, as well as the search criteria used, are logged in an audit trail.
Important Considerations When Sending Data Over the Internet
The Internet is generally not regarded as a secure environment, and information sent via the Internet (whether to or from our website or via electronic message) may be accessed by unauthorized third parties, potentially leading to disclosures, changes in content or technical failures. You should be aware that even if both the sender and receiver are located in the same country, information sent via the Internet may be intercepted and transmitted across international borders to a country with a lower data protection level.
Please note that we accept no responsibility or liability for the security of your information transmitted over the Internet. In order to protect your privacy, you may want to choose another means of communication (be it telephonic or by e-correspondence) with Rockefeller Capital Management.
Information From Individuals Under the Age of 18
At no time, does the Rockefeller Capital Management Website seek to collect the personal data from individuals under the age of 18. Individuals under the age of 18 should receive permission from their parent or legal guardian before providing any personal data to Rockefeller Capital Management whether on the website or by any other means.
Last update of this Statement: November 2018.
Check the background of financial professionals on FINRA's BrokerCheck website: http://brokercheck.finra.org/ (http://brokercheck.finra.org/)
Rockefeller Financial LLC is a broker-dealer and investment adviser dually registered with the U.S. Securities and Exchange Commission (SEC). Member Financial Industry Regulatory Authority (FINRA); Securities Investor Protection Corporation (SIPC).
Investing involves risk, including the possible loss of principal. Past performance is no guarantee of future results and no investment or financial planning strategy can guarantee profit or protection.
Neither Rockefeller Capital Management or its financial advisors provide legal, tax or accounting advice to clients. Please consult your own legal and/or tax advisors in connection with financial decisions.
A leading private wealth practice...
Customized Investment Strategy Design
We diagnose and evaluate your financial situation and design a tailored investment strategy for you, combining long-term goals and near-term opportunities.
Portfolio Management & Optimization
We manage your complete financial ecosystem including tax & estate planning, insurance, retirement entities, and your investments.
Investment, Tax, & Legal Advisor Coordination
We work with your CPA to manage your investments in a tax-efficient manner and coordinate with your attorneys to help plan your estate, structure business transactions, and manage charitable donations.
Risk Management
We align your portfolio with your tolerance for risk and monitor your allocation for unexpected behavior in multiple market conditions.
Cash Management, Optimization, & Access
We handle all cash activity and cash equivalents including loans, banking products, and mortgages.
Ongoing Monitoring & Performance Analytics
We provide you with a high level of transparency through advanced analytics and regular meetings with our team.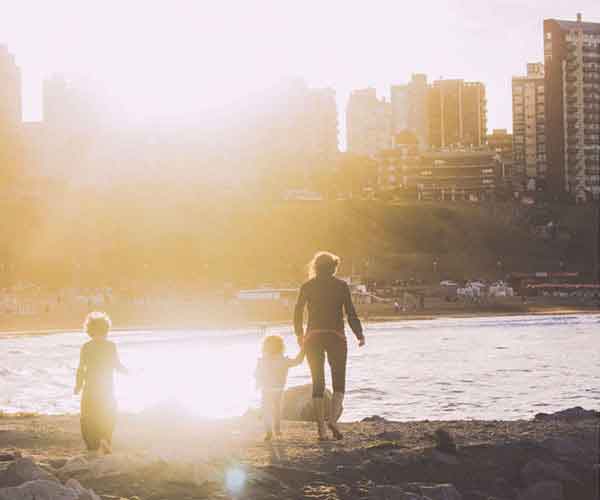 merged with holistic advisory and family office services.
The Rockefeller difference is our combination of holistic and specialized services, designed to complement customized wealth planning and advisory.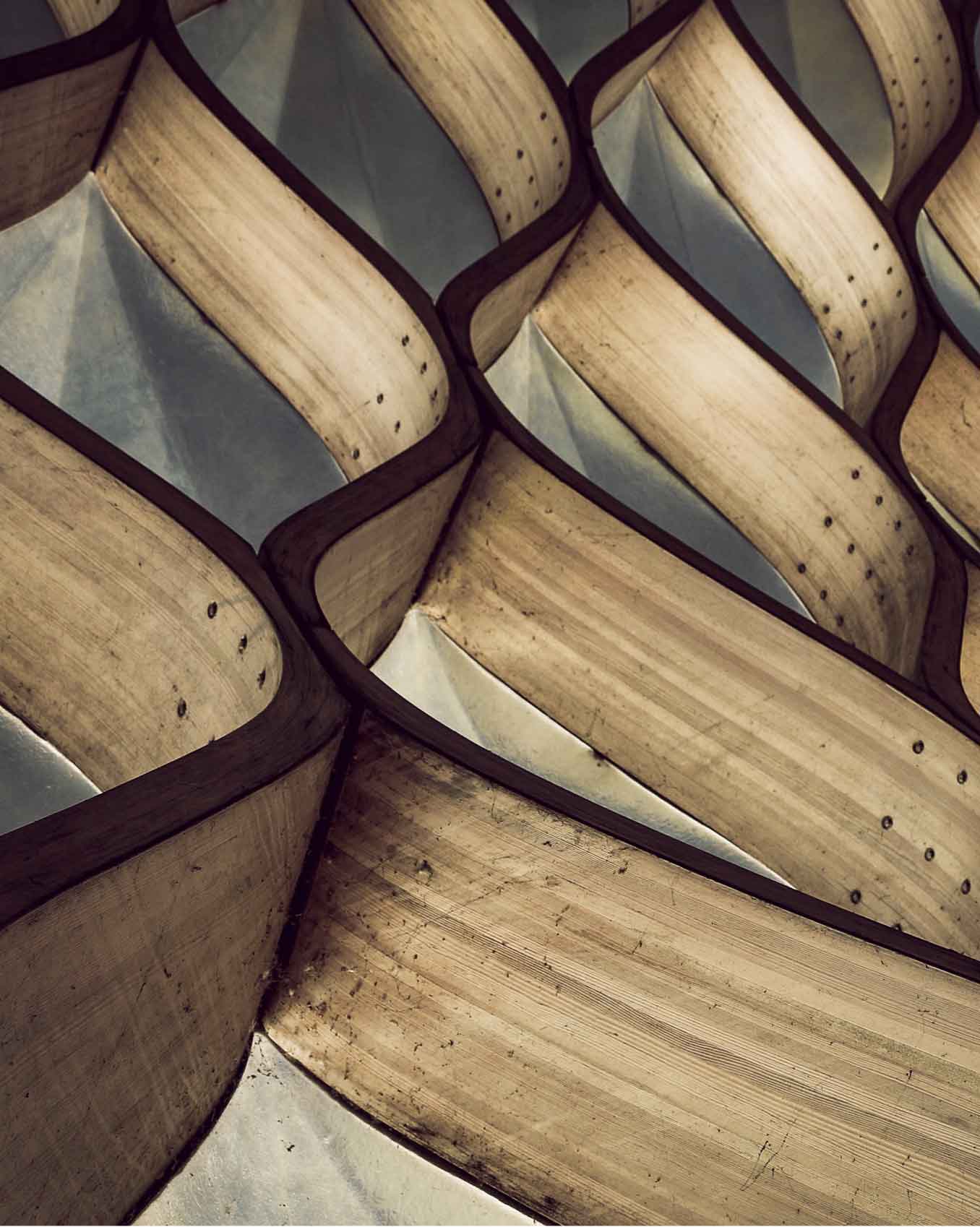 Investment Advisory
Wealth Advisory
Family Office Solutions
Strategic Client Solutions
Trustee Services and Estate Planning
Philanthropic Advisory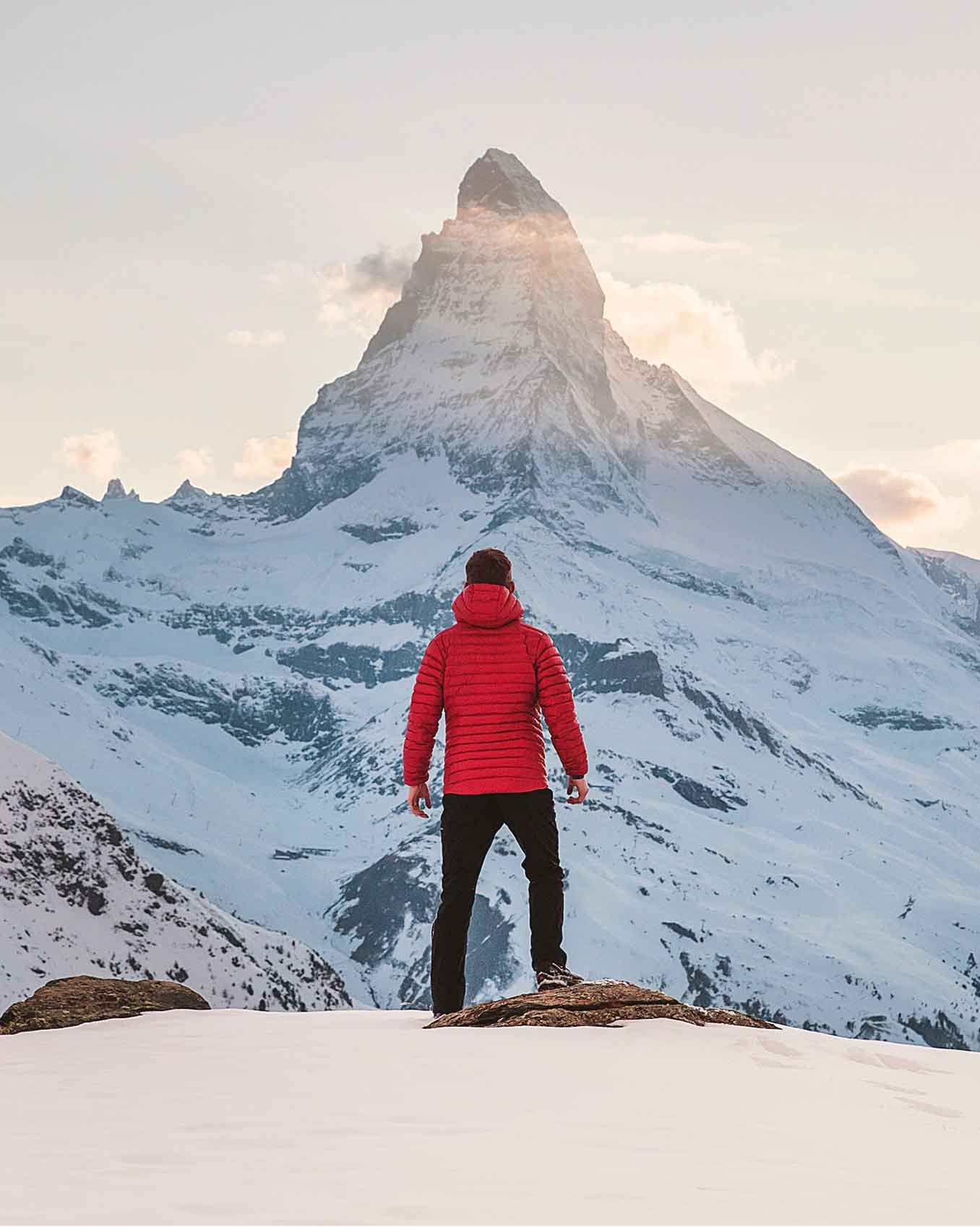 Rockefeller Capital Management provides strategic advice to ultra-high-net worth families, family offices, individuals and corporations. Families that own businesses or are interested in purchasing a business can come to Rockefeller Capital Management for thoughtful, tailored advice on whether to sell a business, sell a portion of a business, purchase a business or grow an existing business.
Rockefeller Capital Management also works with corporations seeking customized, innovative solutions and independent advice on strategic transactions. Our focus is to deliver exceptional results for our clients through flawless execution and to help clients achieve their strategic goals.
Rockefeller Capital Management provides securities activities and services through Rockefeller Financial LLC, its registered broker-dealer, member FINRA, SIPC.
Differentiated, independent advice for entrepreneurs and business owners
Execution across private and public companies owned or operated by our clients
Mergers, acquisitions, divestitures, capital raises
Real estate advisory
Sports franchise advisory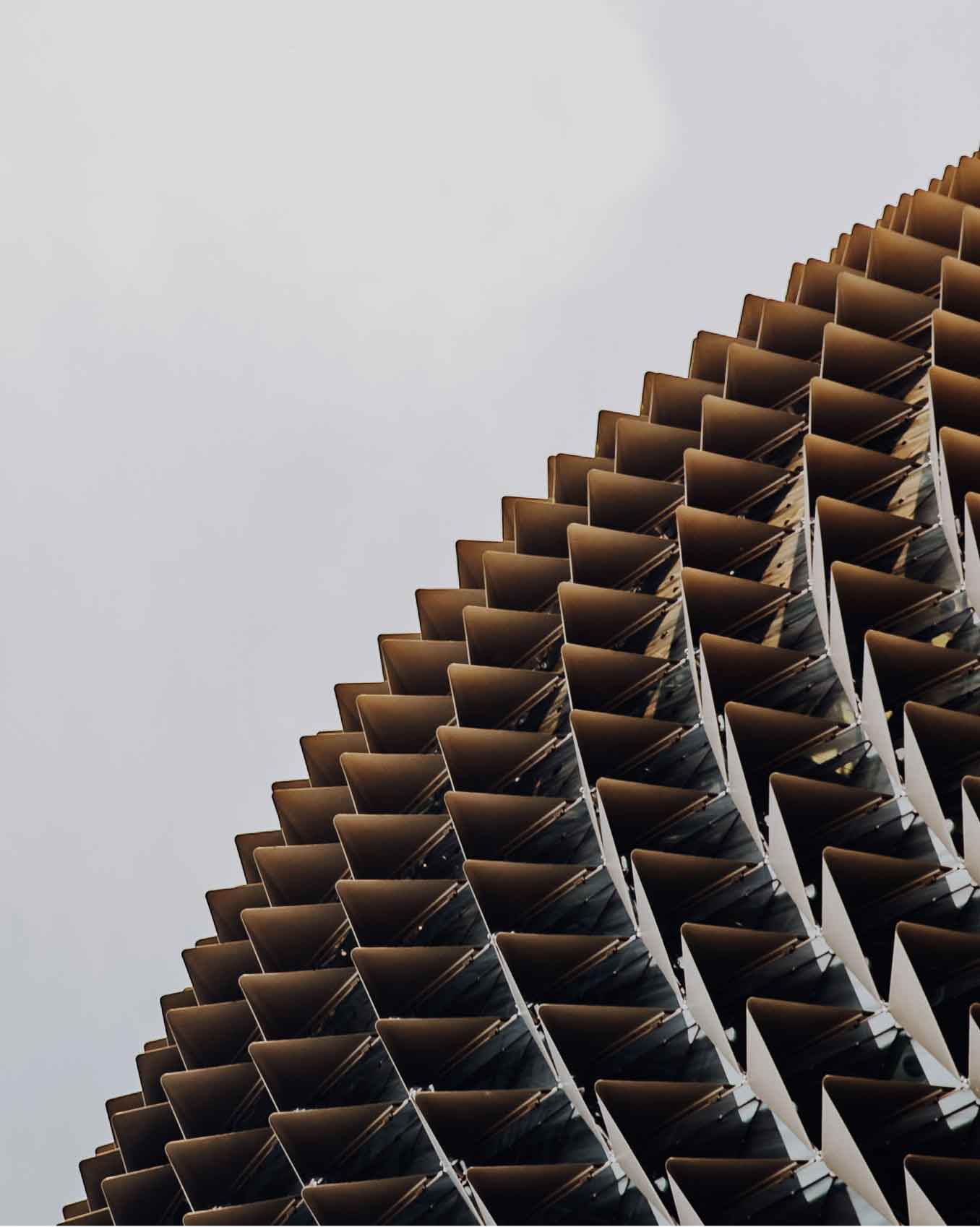 Rockefeller Asset Management offers equity and fixed income strategies across active, multi-factor passive, and thematic approaches that seek outperformance over multiple market cycles, driven by a disciplined investment process and a highly collaborative team culture. Drawing on the intellectual capital built over the past 40 years, Rockefeller Asset Management offers investment solutions integrating ESG research and a constructive engagement approach.
Equity Strategies
We offer global, U.S., and non-U.S., thematic dedicated environmental, social and governance ("ESG") equity strategies for institutions and individuals. A core differentiator of Rockefeller's approach is our well established practice of constructively engaging shareholders in a way that drives long-term value creation across portfolios and improves ESG standards globally.
Fixed Income Strategies
We offer a range of tax-exempt and taxable fixed income strategies, serving high-net worth and family office clients. Our fixed income investment process employs an analysis of macro-economic conditions complemented by fundamental credit research set within a sophisticated risk management and portfolio construction framework.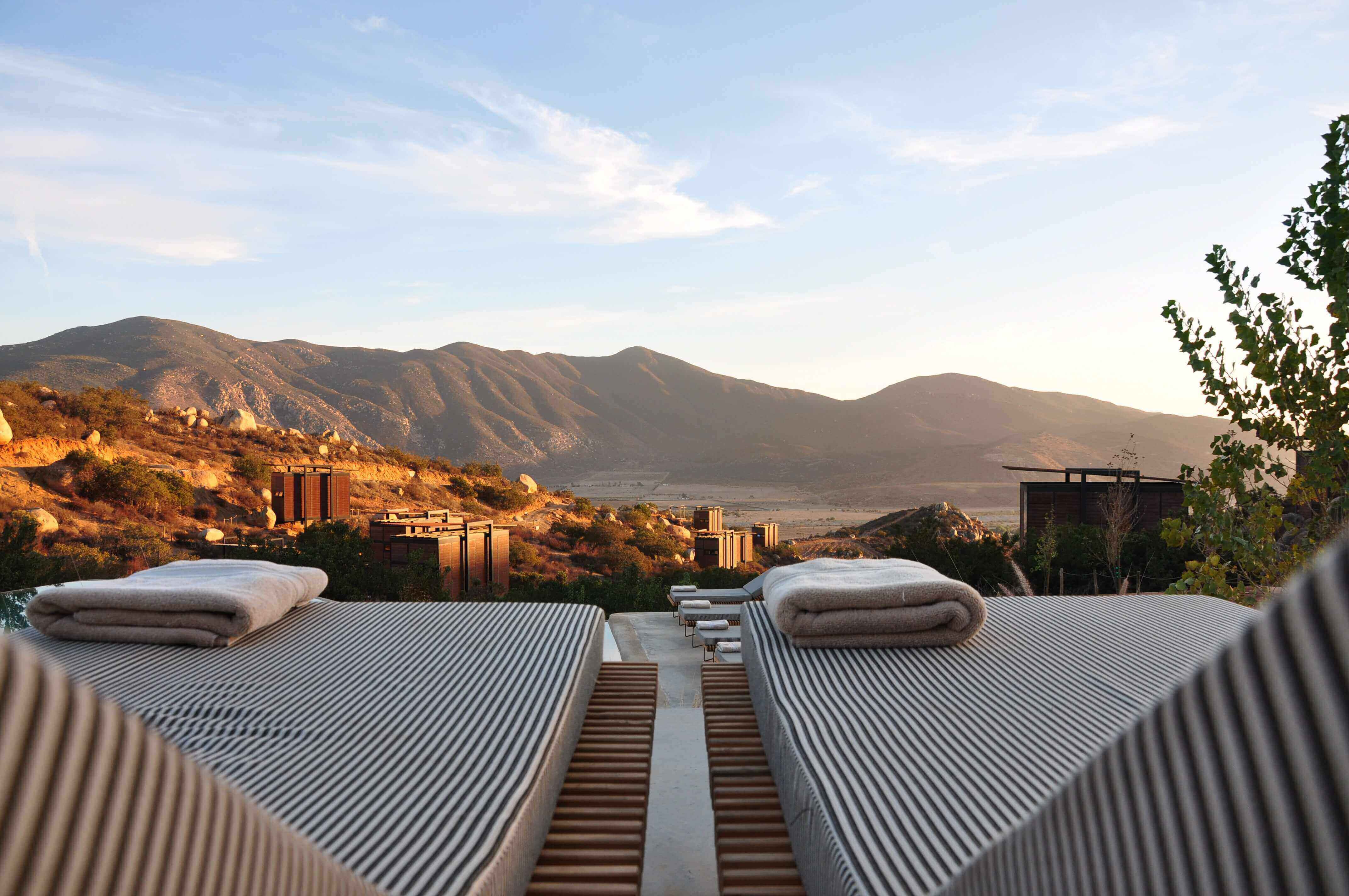 We are pleased to offer our clients and their families special access and privileges through a handful of thoughtfully vetted and selected partners – each preeminent providers in their respective fields – providing highly personalized support on how to simplify, navigate, and elevate modern life.
Private Aviation
• A unique private aviation platform designed exclusively for Rockefeller Capital Management Clients
Private Health Advisory
• Proactive health and wellness support, travel/emergency contingency 24/7 and complete management of any health concern.
Personal Security
• A total security solution tailored to each client and location, assessing their needs and goals.
Emergency Travel Services
• The world's leading organization providing medical, security, evacuation, travel risk and crisis management services.
Art Advisory
• With access to specialists in art and collectibles globally, experts will provide guidance through the sales and acquisition process.
Next Gen Advisory
• Career and life coaching for emerging professionals, as well as health and wellness resources for young adults.
Elder Care
• A unique benefit that can help with everything related to aging, elder care or special needs.
Virtual Specialty Care
• A virtual specialty care platform that leverages sophisticated technology to curate access to a network of leading doctors across 48 US hospitals for expert insights on specific health concerns.
Once in a Lifetime Experiences
• Almost any "bucket list" wish can be fulfilled for Rockefeller clients with VIP-savvy concierge experts who can pave the way to once-in-a-lifetime experiences, whether meeting global stars, participating in iconic events, or realizing other long-held dreams.
Unique Travel Experiences
• A leading travel concierge service that offers exclusive planning and booking for Rockefeller clients seeking unforgettable vacations. Clients have access at member-only rates to unique settings and destinations with family privileges.
Purpose-Driven Wine Platform
• A leading wine-appreciation platform offering a single source for Rockefeller clients interested in fine wines, insider offers and access to unique experiences. Clients can obtain allocated, reserve, library and collector-level wines. Through the Rockefeller Live Well Do Good Membership Program, a portion of profits go to support The Ocean Foundation.
Cyber Security
• An exclusive boutique company with a proven history of providing elite cyber-protection services for all digital security needs of individuals and their families to eliminate the risk of cyberattacks.