Canada's Desmarais Dynasty Invests In Rockefeller Capital Management
Rockefeller Capital Management is now partnered with the Rockefeller and the Desmarais dynasties as long-term strategic investors along with majority owner, Viking Global Investors. The arrival of the Desmarais family into the RCM fold sees a prominent Canadian family becoming involved in the business.
Read the full article published by Family Wealth Report.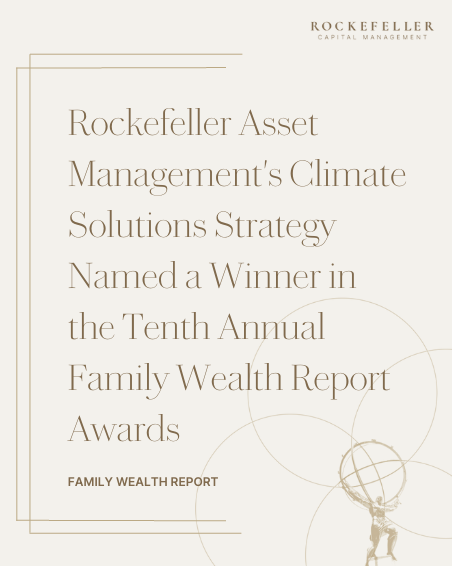 Rockefeller Asset Management's Climate Solutions Strategy Named a Winner in the Tenth Annual Family Wealth Report Awards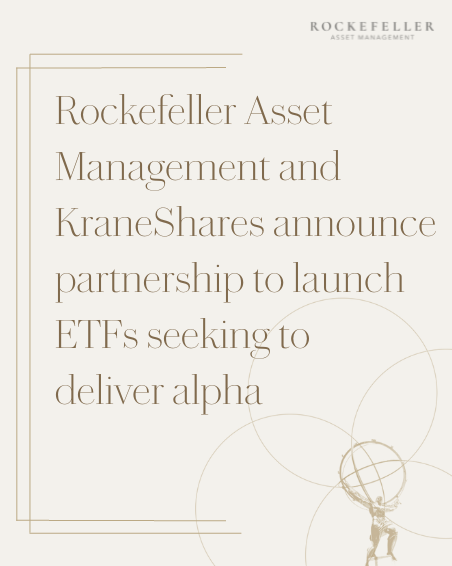 Rockefeller Asset Management and KraneShares Announce Partnership to Launch ETFs Seeking to Deliver Alpha