Congratulations, RCM Board Member Derek Jeter!
CONGRATULATIONS, RCM BOARD MEMBER DEREK JETER!
Our Newest Board Member Joins the Professional Baseball Hall of Fame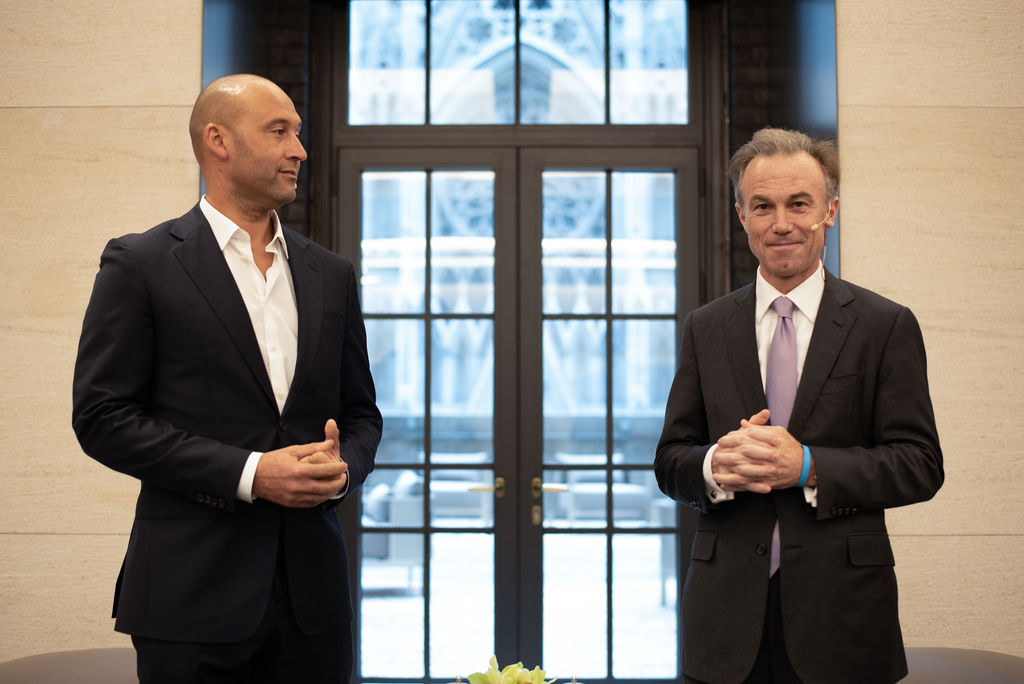 Rockefeller Capital Management is thrilled to congratulate our Board Member, Derek Jeter, on his induction into the Baseball Hall of Fame. Sports fans around the world hold Derek in the highest regard for his achievements on the playing field and for the admirable personal qualities that defined his approach to the game. Rockefeller President and CEO, Greg Fleming, has also had the great fortune to work closely with Derek for the past several years as he transitioned his career from stardom in professional sports to remarkable success in business and philanthropy. Derek is an inspiration to millions of people who, once again, are standing to salute him on this latest, richly deserved honor. We are so very proud of our relationship with Derek and could not be happier for him as he joins his fellow legends of baseball in the Hall of Fame.