Gregory Fleming Live on Bloomberg TV – "Fed Will Raise Rates Through End of 2022, Fueling Market Volatility"
In a live interview on Bloomberg TV, Rockefeller Capital Management CEO Gregory Fleming predicted the Fed will keep raising interest rates – "getting to 3.5-4 percent by the end of the year – fueling market volatility as investors react to incoming economic data. "They got a late start, they're on it now," he told Bloomberg TV Wall Street correspondent Sonali Basak. He said he expects a 75 basis-point hike in September. Alternative investments are of increasing interest to high-net-worth clients served by Rockefeller Global Family Office advisors, Fleming said. Advisors are urging caution: "Don't fight the Fed." He also discussed client hopes for the U.S. mid-term elections and, when asked about the firm's "incredible growth," said Rockefeller is "about halfway" to the goals set when it was founded in 2018.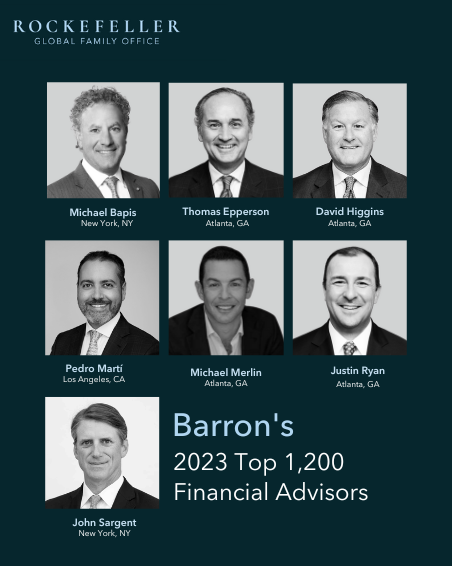 Seven Rockefeller Global Family Office Private Advisors Named to Barron's "Top 1,200 Financial Advisors" List for 2023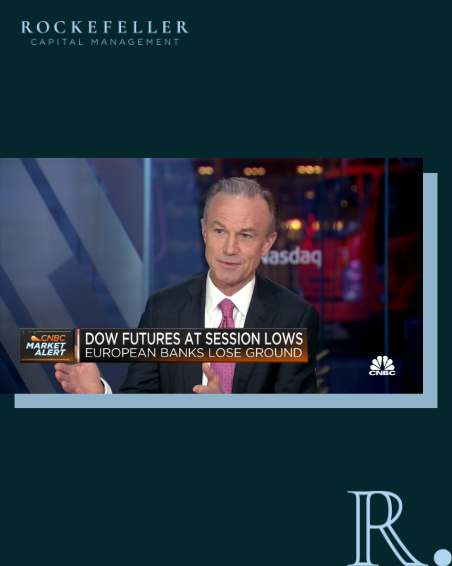 Rockefeller CEO Gregory J. Fleming on CNBC: "This Is Not Déjà Vu"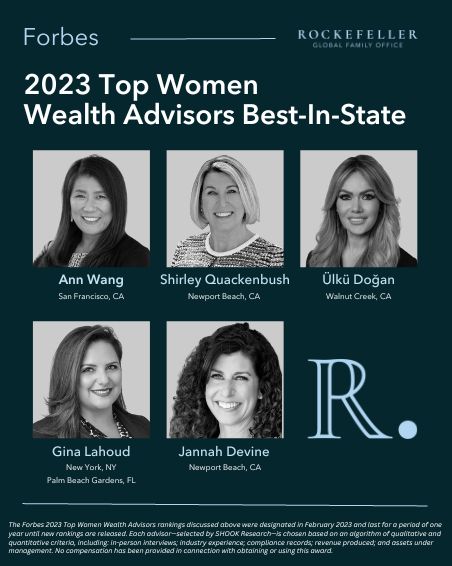 Five Rockefeller Capital Management Private Advisors Named to the 2023 Forbes Top Women Wealth Advisors Best-In-State List