Seven Rockefeller Global Family Office Private Advisors Named to Barron's "Top 1,200 Financial Advisors" List for 2023
NEW YORK (March, 16, 2023) – Rockefeller Global Family Office today congratulates seven of its Private Advisors who have been recognized as being among Barron's "Top 1,200 Financial Advisors" for 2023.
These include:
"We congratulate our Private Advisors on this recognition from Barron's," said Christopher Dupuy, Co-President of Rockefeller Global Family Office. "Their expertise in serving their clients, the integrity with which they manage their business, and their commitment to their communities personify our Rockefeller values and inspire all of us."
"The value of advice our Private Advisors provide to clients is always evident but never more so than during periods of market turbulence," said Michael Outlaw, National Field Director of Rockefeller Global Family Office. "We are proud to partner with this talented group to deliver the Rockefeller experience to ultra-high-net-worth and high-net-worth individuals and families across the United States."
The Barron's advisor rankings are based on data verified and evaluated by the publication and feature three major categories – assets, revenue, and quality of practice – as well as a series of qualitative factors.
View the full list here.
The Barron's rankings discussed above were designated in 2023 and last for a period of one year until new rankings are released. Each advisor—selected by Barron's—is required to respond to a survey about their practice which Barron's verifies and applies a proprietary rankings formula along with sub calculations to generate each designation. The formula features three major categories of calculations: assets, revenue, quality of practice. No compensation has been provided by Rockefeller in connection with obtaining or using this award. RCMID-1428079438-2821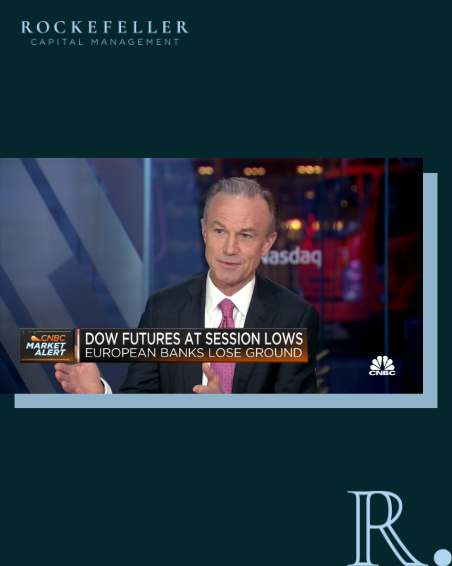 Rockefeller CEO Gregory J. Fleming on CNBC: "This Is Not Déjà Vu"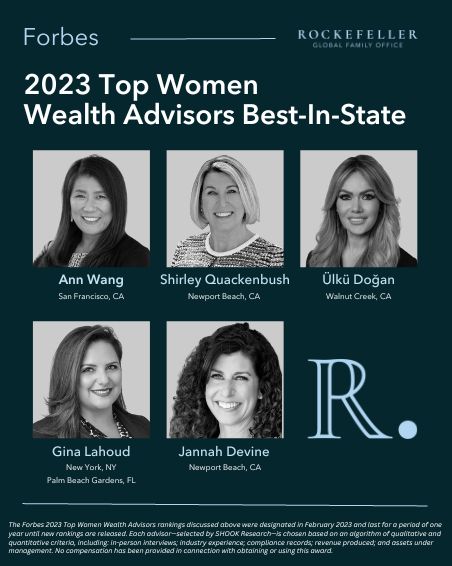 Five Rockefeller Capital Management Private Advisors Named to the 2023 Forbes Top Women Wealth Advisors Best-In-State List